Save the date,
I am looking forward to opening my studio for the tour.
Honored to be juried into the "Spring Open" show at Cape Cod Art Center. My painting "Nestled" was created with this year's South Coast Artists Open Studio Tour theme of "New Beginnings" 
 "Meandering" at Gallery at 4,  SCA Invitational Show opens May 1st. With Robin Nunes holding the SCA          banner.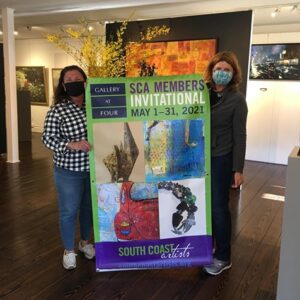 "Dune Shadow" First Place in Cape Cod Art Center's "All New England" Show, October 2020
Experience  South Coast Artists Virtual Tour September 19+20, please contact me if you interested in seeing some artwork in person, always creating new paintings.
Great students at my Layering for Glowing Color Workshop in 
February , 2020 at
Manchester Art Association in CT
"Windward Tack" oil on vintage wooden rudder was my donation to Westport River Watershed Alliance's winter art show at Shattuck's Gallery. The silent auction supports their education program.
I will be painting an oil painting demo in Connecticut at Manchester Art Association
Wednesday, February 19, 2020 at 7:00 pm, at the auditorium of the Arbors, 403 West Center Street, Manchester CT, FREE – public welcome
"Shifting Light" honorable mention in Cape Cod Art "Class Act" show January 2020
"Shifting Shadows" accepted into Cape Cod Art's "All New England" juried show in October 2019
Mural painted on the floor of Westport River Watershed Alliance's new building at Head of Westport. Getting the map accurate on a 40-foot floor in cement paint was a challenge!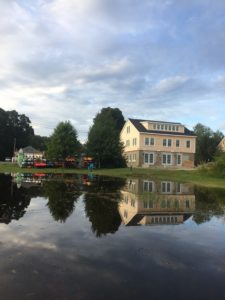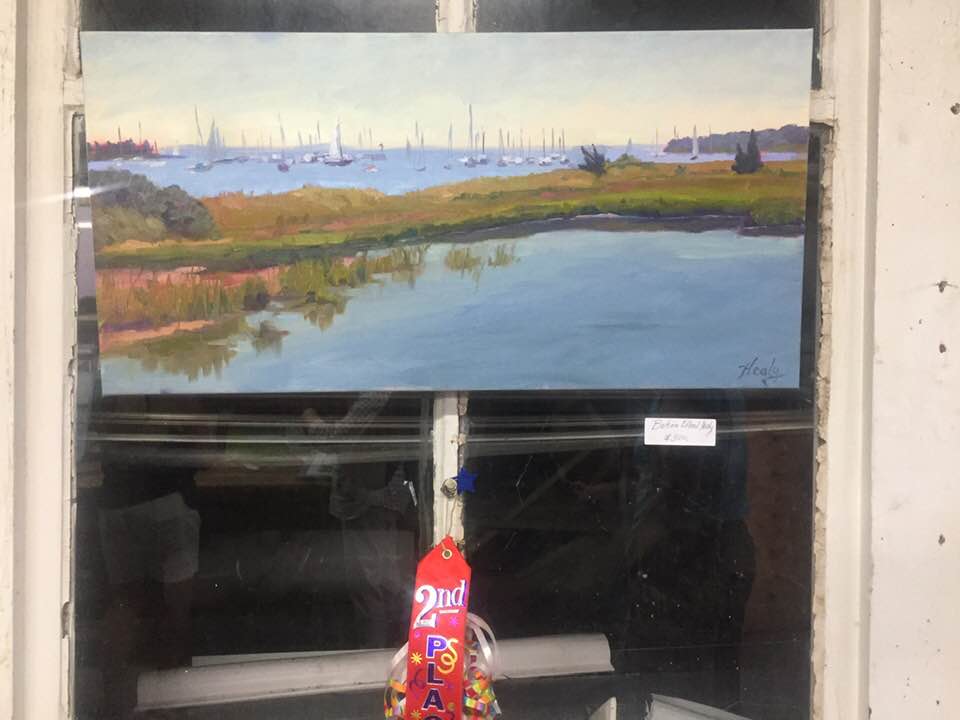 Wet Paint Padanaram Harbor was a beautiful day painting with other artists. Awarded 2nd place.
"Art Week on the Road" digital billboards with my painting "Summer Dreaming" one of 12 to advertise Art Week in Massachusetts. Honored to have my painting chosen, thank you Marion Art Center!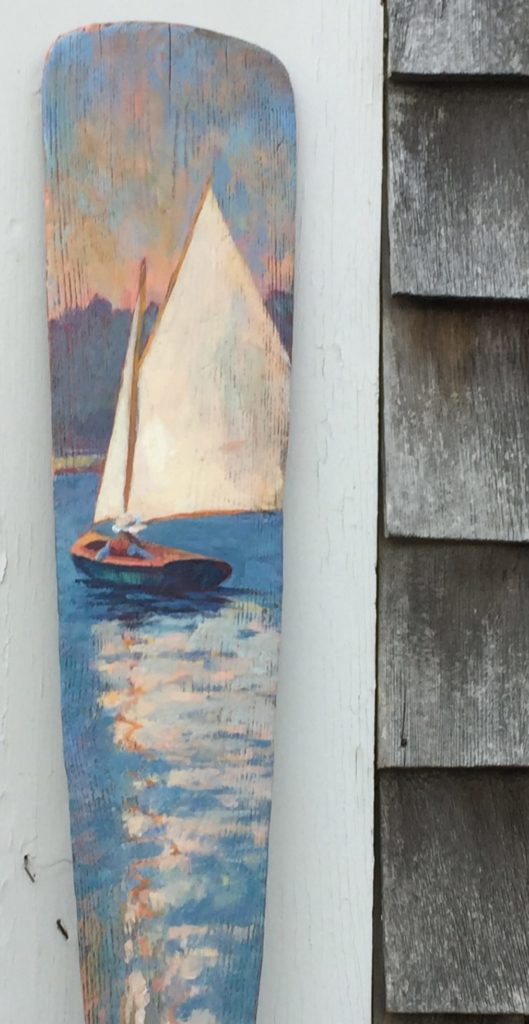 My donation to Westport River Watershed Alliance's Oar and Paddle Show at Shattuck gallery. Silent auction benefits their education programs.
"Shore Trip" paintings at South Windsor Public Library February 2019. Meet the artist February 3rd. I will be painting an acrylic landscape.
I was honored to win Honorable Mention for my "On the Wind" at Cape Cod Art Centers' Fall Show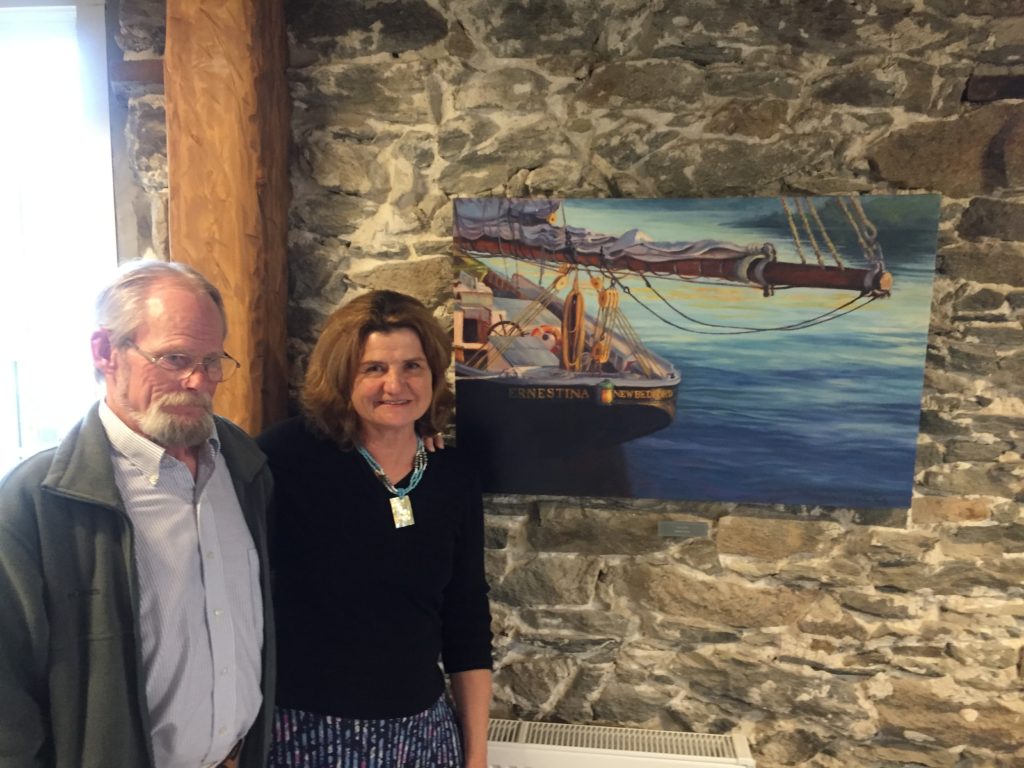 Bristol County Savings Bank bought 3 reproductions of my paintings for their new bank in the Candleworks building in  New Bedford Whaling National Park.  I was invited to their grand opening.  
My painting "Ernestina Dawn" is upstairs if you visit.
Catch the Wind" won 3rd place in South Coast Artist's 2017 Contest. SCA uses winners in their Open Studio Tour promotional material. My painting looks great on the cover of the SCA Open Studio Tour brochure !
Cuttyhunk Plein Air, 2017 purchase prize
Sailing into Cuttyhunk" won 3rd place in the inaugural 2016 Cuttyhunk Plein Air, with 40 artists taking part in the event. 
I also sold my painting to an islander.  Cuttyhunk is such a special place you cannot help being inspired.