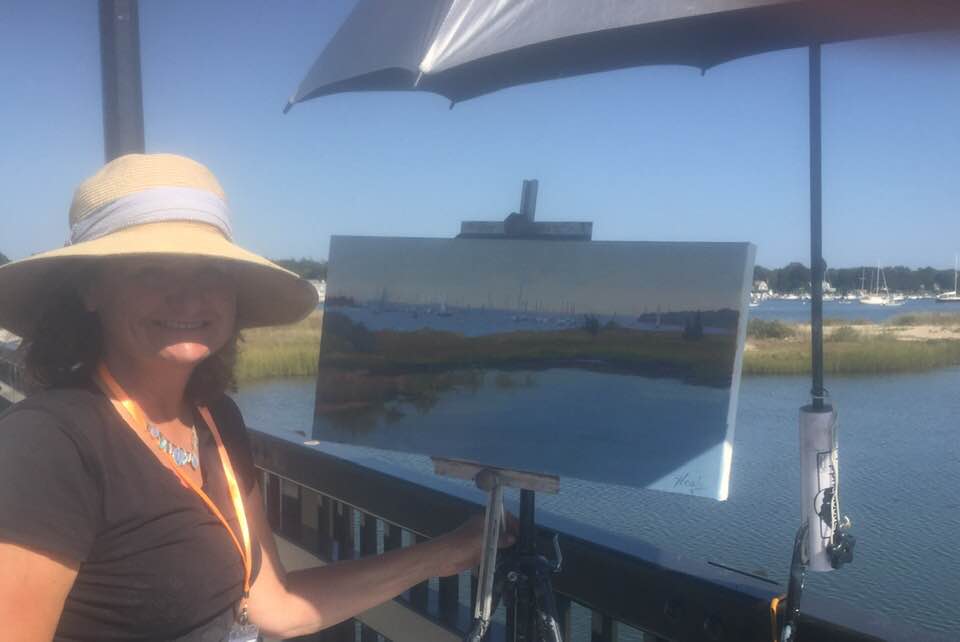 Wet Paint Padanaram Harbor was a beautiful day painting with other artists. Awarded 2nd place.
Teaching 2 classes at Dartmouth Cultural Center. "Padanaram Capturing Evening Light" Sunday September 15th and "Painting Oils in Glowing Color" Wednesday Evenings: September 18, 25 October 2, 9
detail "Afterglow" oil 16×40
Thank you to everyone that visited in July and August on the SCA OPEN STUDIO TOUR
Art from South Coast Artists together at Gallery at 4. I have 3 paintings in the show.
"Art Week on the Road" digital billboards with my painting "Summer Dreaming" one of 12 to advertise Art Week in Massachusetts. Honored to have my painting chosen, thank you Marion Art Center!
---
---
My donation to Westport River Watershed Alliance's Oar and Paddle Show at Shattuck gallery. Silent auction benefits their education programs.
---
"Shore Trip" paintings at South Windsor Public Library February 2019. Meet the artist February 3rd. I will be painting an acrylic landscape.
---
---
---
I was honored to win Honorable Mention for my "On the Wind" at Cape Cod Art Centers' Fall Show.
---
---
---
---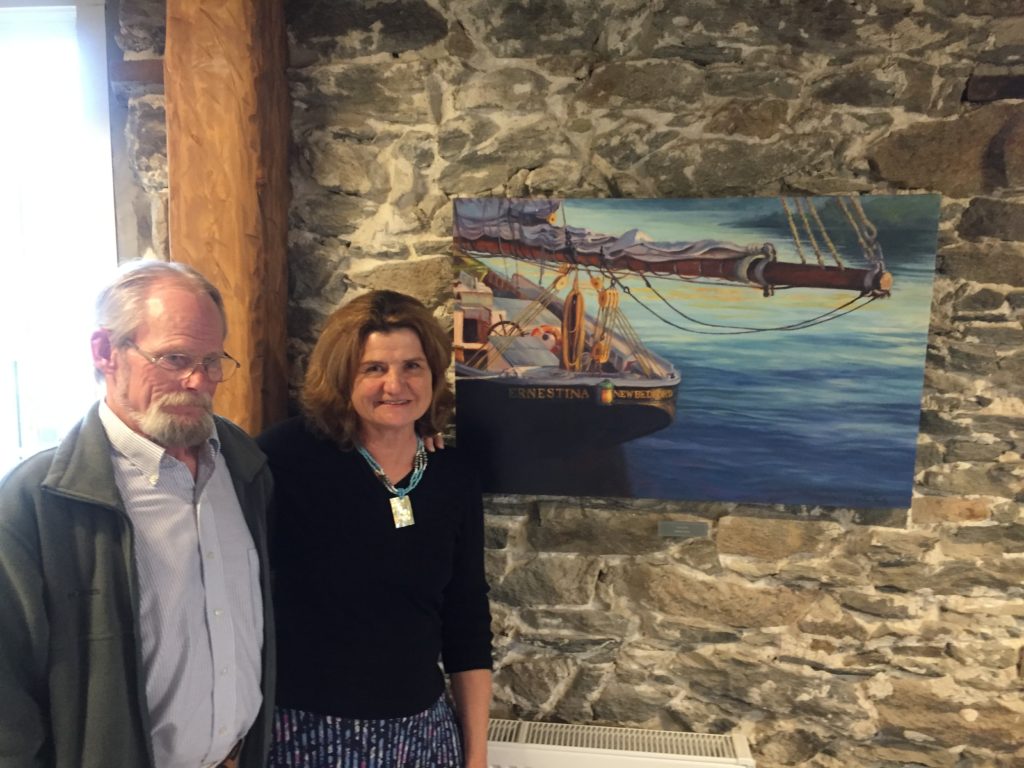 Bristol County Savings Bank bought 3 reproductions of my paintings for their new bank in the Candleworks building in New Bedford Whaling National Park. I was invited to their grand opening.

My painting "Ernestina Dawn" is upstairs if you visit.
---
---
Marion Art Center, Spring, 2018 with artist Sharlie Sudduth. I had over 30 paintings in the show.
---
---
My painting Ruffled Feathers at Attleboro Art Museum Flower Show, March 2018
---
---
---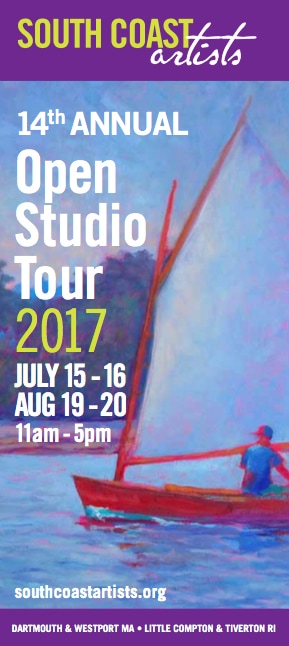 Catch the Wind" won 3rd place in South Coast Artist's 2017 Contest. SCA uses winners in their Open Studio Tour promotional material. My painting looks great on the cover of the SCA Open Studio Tour brochure !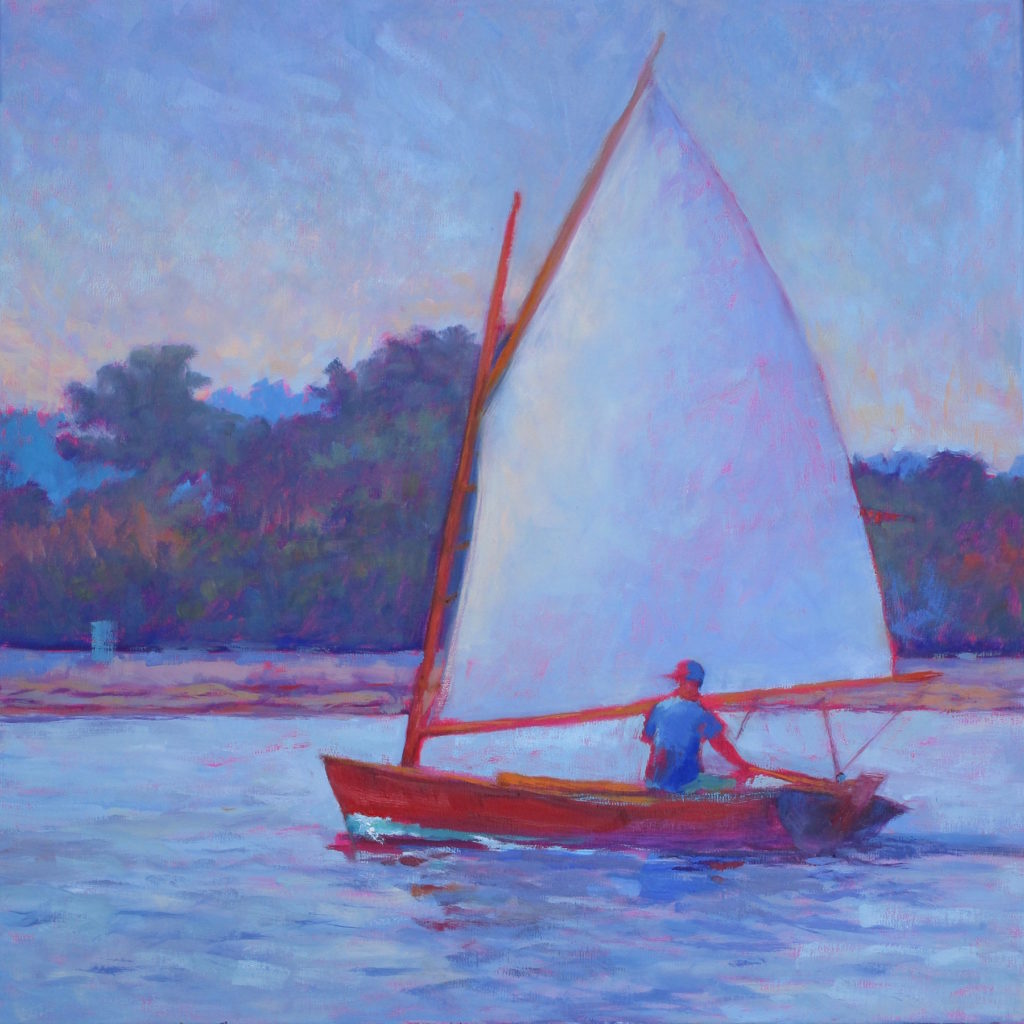 ---
---
---
---
---
---
---
---
---
---
---
---
---
---
---
Cuttyhunk Plein Air, 2017 purchase prize
---
---
Sailing into Cuttyhunk" won 3rd place in the inaugural 2016 Cuttyhunk Plein Air, with 40 artists taking part in the event.
I also sold my painting to an islander. Cuttyhunk is such a special place you cannot help being inspired.