"Shore Trip" paintings at South Windsor Public Library February 2-28. Meet the artist February 3rd, 2-4. I will be painting an acrylic landscape.

I was honored to win Honorable Mention for my "On the Wind" at Cape Cod Art Centers' Fall Show.
Thank you for visiting me on Open Studio July and August weekends 2018
Bristol County Savings Bank bought 3 reproductions of my paintings for their new bank in the Candleworks building in  New Bedford Whaling National Park.  I was invited to their grand opening.  
Come visit AHA night July 12 My painting "Ernestina Dawn" is upstairs if you visit.
Marion Art Center, April 30th-June 2, with artist Sharlie Sudduth.                                     I have over 30 paintings in the show.
My painting Ruffled Feathers at Attleboro Art Museum Flower Show, March 2018  


"Oars and Paddles"  art show at Dedee Shattuck's Gallery to benefit the Westport River Watershed Alliance,      February 28 – March 10, 2018.  My donation "in the Wind" is painted on both sides with scenes from the river.       To see  other artwork in this show click here.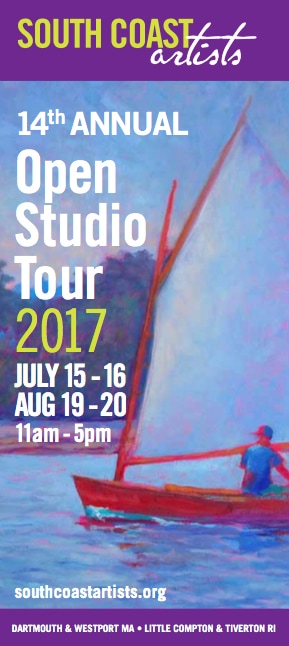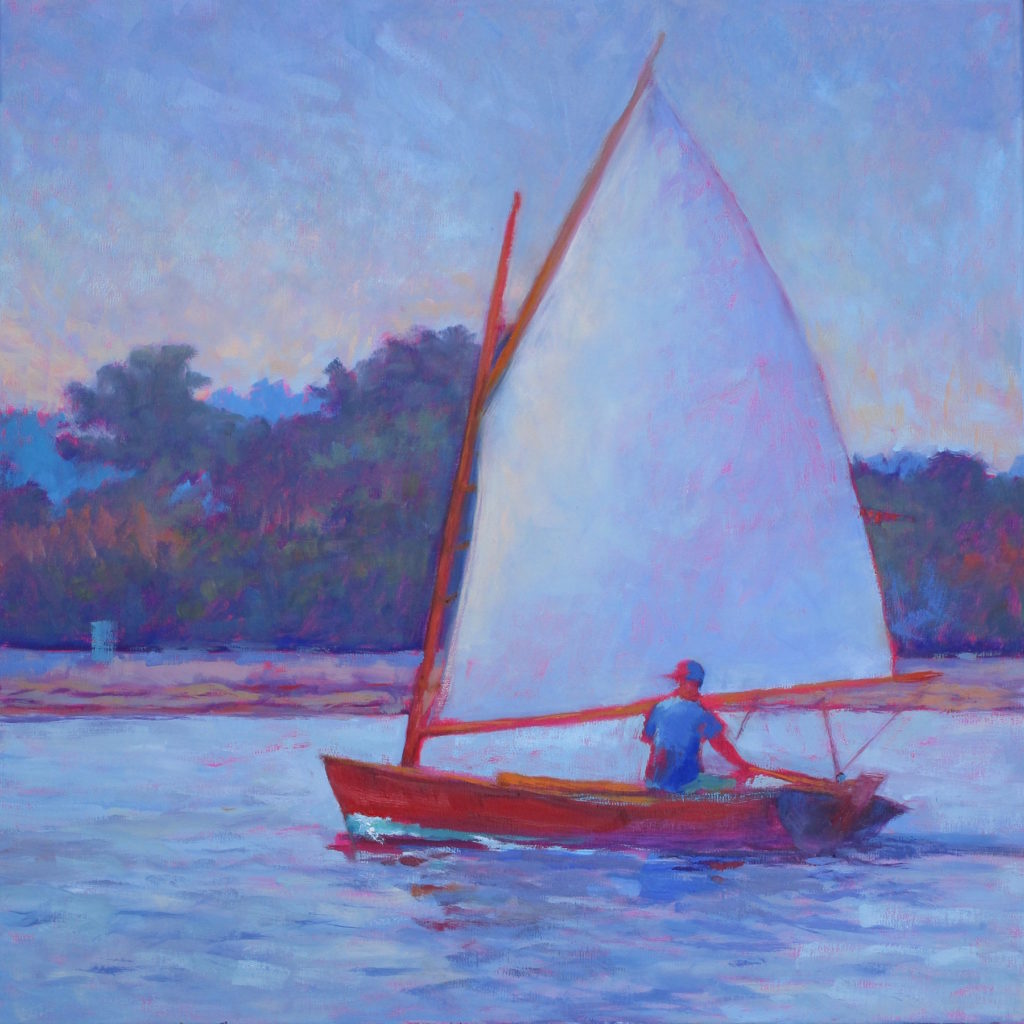 Catch the Wind" won 3rd place in South Coast Artist's 2017 Contest. SCA uses winners in their Open Studio Tour promotional material. My painting looks great on the cover of the SCA Open Studio Tour brochure !
I am honored to have won  Cuttyhunk Plein Air 2017 Purchase Prize.  Cuttyhunk  is an inspiring place to paint, and fun painting with lots of other artists.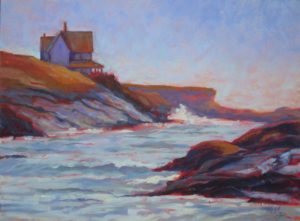 "On the Edge" won 1st place in oils at Taunton Art  Association's 2016 Spring show and was invited to be in a show of award winning paintings at Trescott Street Gallery in Taunton MA, .
Sailing into Cuttyhunk" won 3rd place in the inaugural 2016 Cuttyhunk Plein Air, with 40 artists taking part in the event. 
I also sold my painting to an islander.  Cuttyhunk is such a special place you cannot help being inspired.